UDO GÖẞWALD | GEORG VON WILCKEN
How we can live together better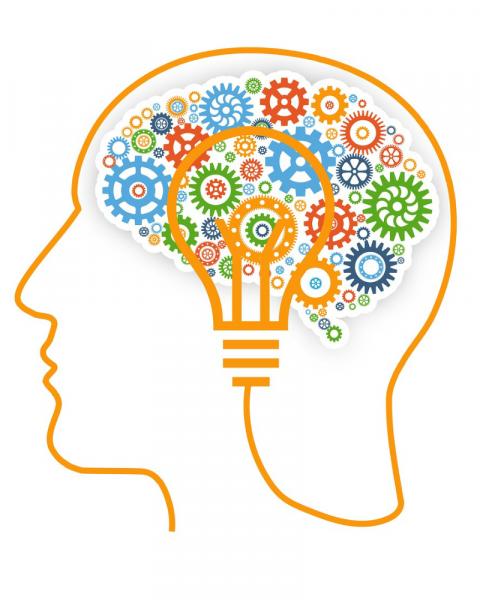 Throughout its history, humanity has formulated a plethora of positions to regulate social coexistence. All religions and cultures, the constitutions of states, philosophical writings, declarations on human rights, and the most diverse social narratives have for thousands of years borne witness to people's striving to reach agreement on social values and to establish common rules and norms for their observance.
In the beginning of the 21st century, humanity shows itself in an unprecedented global networking and cooperation. At the same time, it is characterized by profound controversies about social values and norms. It is therefore imperative for humanity to think about common global agreements. This involves agreements on how to ensure peaceful and constructive interaction between individuals, within a group, a state or between states, religions and cultures. It is about forms of active participation in democratic decision-making processes and about the question of how socially generated wealth can be distributed more fairly. In view of increasing global warming, it is important to consistently implement climate protection goals in order to prevent irreversible damage to nature and biodiversity.
Each person interprets the world in his or her own way. However, because individuals also have a responsibility for the common good, only a shared perspective can help us live together better in the future. These 48 theses are intended as a stimulus for everyone who wants to think about new arrangements for our future.
Note:
At the places marked with
next to the theses, you can see linked fundamental contributions to the discussion on the respective topic. In addition to the theses, under
Essays
you will find texts that attempt to give each individual thesis a historical and philosophical foundation and references to it to create the present. The texts are constantly being updated.
From birth, every human being is confronted with the experience of fear, which makes him vulnerable and in need of protection. In the course of his life he learns to protect himself and also to offer protection to others. Part of protection is actively building and maintaining trust with others.
Every person needs the love and closeness of another. However, love must not be a shackle; it unfolds only when each person allows the other free space to develop. Love is based on mutual trust and offers the possibility to show oneself as vulnerable. Love is an essential prerequisite for developing the strength and courage to face new challenges in life.
Each person is obligated to respect and protect the physical and emotional integrity of the other. This applies in particular to relationships in the family or at work, which are characterized by unavoidable relationships of dependence. All forms of sexual activity shall be open to him, provided that they guarantee the protection of minors and are based on mutual consent.
Every man shall enjoy by birth the civil rights granted him by the Constitution of his country of birth. He respects the democratic constitution of his country, and protects and defends the fundamental values of peace, freedom and democracy set forth therein. He shall work to ensure that these fundamental values are realized and implemented in all forms of society.
Every person who is entitled to vote may acquire, in addition to the citizenship of his country, the citizenship of a community of states to which his country belongs, for example the EU. He then acquires the right to vote and enjoys the rules established by the community of states concerning freedom of travel and visas, freedom of establishment, and the free movement of trade and goods. Through his supranational citizenship he commits himself to the fundamental values of the community of states. In particular, the international community protects its social and democratic rights.
Every person may acquire, in addition to his own citizenship, the citizenship of another state, provided that he permanently respects its rights and obligations and has spent one third of his life there.
Every person shall respect the equality of all sexes and shall cooperate in ensuring that it is enforced, observed and promoted at work, in the family and in society. Disadvantages for social groups that are demonstrably caused or have arisen as a result of structural racism are recognized and compensated for accordingly. Efforts are made to ensure that such disadvantages are eliminated in the long term.
Everyone who is persecuted for political, religious, ethnic or racial reasons has the right to apply for asylum in a country of his choice. In this regard, the parliament of the host country regularly decides the extent to which people may be granted asylum. Asylum seekers and persons entitled to asylum enjoy the right of guest and residence as long as people are persecuted in their home country and a return to safe living conditions is not possible.
Each person contributes to changing his or her own culture by engaging with the foreigner. He pays respect to the culture, history and religion of other countries and peoples, insofar as these do not call into question the fundamental values of peace, freedom and democracy. As an immigrant or as a refugee or asylum seeker, he or she actively contributes to shaping a peaceful and understanding coexistence.
Every person is free to express his attachment to the democratic traditions and intangible cultural heritage of his country. However, this must not take the form of nationalism that discriminates against the culture and history of other countries or peoples.
Every person should consider the education of his children as one of the most valuable tasks of his life. The basis for this is respect for the child's natural aptitudes, which he encourages to the best of his ability. He therefore gives his children due time and attention. For this purpose, each parent shall be allowed to reduce his or her regular working hours by up to one third until the child reaches the age of 14.
Everyone has the right to a school education through which he or she develops the ability to think and act independently, in a team-oriented and solution-oriented manner. A good school education is the prerequisite for every person to discover and develop his or her own abilities and talents. The school education system has the task of promoting all children equally and providing special support and encouragement as needed. This creates the prerequisite for each person to contribute to society with his or her personal resources.
Every person employed in a business or enterprise is entitled to a share in the profits. At least one third of the profit shall be due to the employees of an enterprise and shall be distributed proportionately according to the participation in the generation of the profit. Reinvestment of the profit share is possible if the employees agree to it.
Every person is entitled to an adequate pension at the end of his or her working life. As a state-guaranteed basic pension, it shall amount to at least half of the average income. It is financed in equal parts by a company or private pension fund, tax money and social security contributions.
Anyone can incur debt based on his or her assets and income. One third of the debt burden must be covered by equity, and the burdens may not exceed one third of his income.
Every person who invests his assets in speculative capital investments shall transfer one-third of the profits made therefrom to a charitable foundation or to the state.
Everyone is part of the global civilization. Global networking is increasingly creating a global consciousness. New sources of income have emerged in the areas of production, trade, transport and digital technologies. International agreements ensure that open societies, the free flow of ideas and socially just working conditions are promoted, increasing the prosperity of all.
PDF, Print Version, Send per E-Mail
YOUR THOUGHTS AND COMMENTS
Here we have set up space so that you can share your thoughts on the subject of "How we can live together better" with us and all other interested people.